Millets are a group of small seeded grains, highly nutritious and versatile group of grains that offer many health benefits.
By incorporating millets into our diets we can improve our health and well being.
By supporting the cultivation of millets we can promote sustainable agriculture, save environment and prevent many nutrition related health issues.
ADVANTAGE OF MILLETS IN KITCHEN:
Versatility:
Millets can be cooked like rice .
Millets can be used to make a variety of dishes from porridges and bread to salads and deserts.
Millets can be ground into flour and used in baking.
Millets can be used as base for stir fries and stews.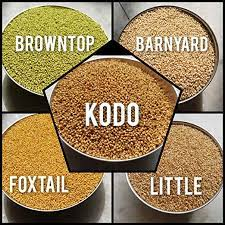 High Nutritional Value and health benefits:
Millets are rich in protein, fiber, vitamins, minerals.
Have low glycemic index (they release sugar into bloodstream slowly) thereby preventing spikes in blood sugar levels.
Millets are gluten free, hence good option for people with gluten intolerance , coeliac disease etc.
ADAPTABLE TO DIFFERENT WEATHER AND SOIL CONDITIONS: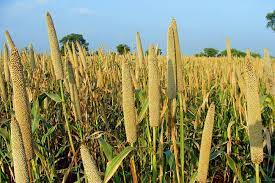 Millets are known for their adaptability to different weather and soil conditions making them an important crop for small farmers in developing countries
ADVANTAGE TO SMALL FARMERS:
Millets are very tolerant to heat, drought and flood. In an era of climate change and depleting natural resources, millets crop is a viable choice for small farmers.
Farmers do not have to worry about high investment and maintenance cost to produce millets. It requires low inputs.
MILLETS IS THE DIET OF FUTURE. LET'S LOVE MILLETS.